Master's Concentration
Professional Fiction Writing
Broaden your imagination and share your story through the written word. From short stories to novels, examine the art of writing fiction and develop an authentic voice and style. You'll learn to create a personal presence in the creative marketplace while honing your fiction writing expertise. Develop a deeper understanding of genres and influential masterworks as you strive to become a published author.
At a Glance
---
U.S. News & World Report Rankings
Skills You'll Learn
---
Identify and analyze key elements of strong fiction
---
Produce fiction writing that connects with the audience for your work
---
Apply professional editing standards to evaluate both published writing and writing for your peers
MA in Professional Creative Writing with a concentration in Professional Fiction Writing requires completion of 48 credit hours (12 courses)
Electives may be chosen from among all courses in the Professional Creative Writing program. You may also select courses from other University College graduate programs with approval from the academic director.
Your academic advisor will help you select electives that align with your career and personal goals, and your advisor will obtain any necessary approvals from the academic director.
Sample Schedule
Plan out your schedule and determine your preferred timeline for completing your master's degree—finish in as few as 18 months or take up to five years.
| Year 1 | Q1 | Q2 | Q3 | Q4 |
| --- | --- | --- | --- | --- |
| Classes | 1 | 2 | 1 | 2 |
| Year 2 | Q1 | Q2 | Q3 | Q4 |
| --- | --- | --- | --- | --- |
| Classes | 1 | 2 | 1 | 2 |
Take a Course Before You Apply
---
We know how important it is to get started when you're ready and that's why you can enroll in a course before you officially apply.
Career Outcomes
Predicted outcomes for graduates of Professional Fiction Writing
---
According to Publishing Perspectives, 81% of Americans want to write a book, but how many actually possess the skills and determination to achieve the dream?
---
According to the Association of American Publishers, the U.S. book and journal publishing industry generated $28 billion dollars in revenue last year, massive growth primarily due to the increasing popularity of audiobooks.
---
The International Trade Administration Top Market Reports found that the U.S. publishing industry is the largest in the world. PwC forecasts that total book revenue will reach $121.1 billion by 2021.
Writer and Author Salary: National Average
$61,820
(U.S. Bureau of Labor Statistics)
Get Ahead with Career Services
---
One-on-one career coaching and mock interviews
---
Job database dedicated to DU students and alumni
---
Résumé and cover letter guidance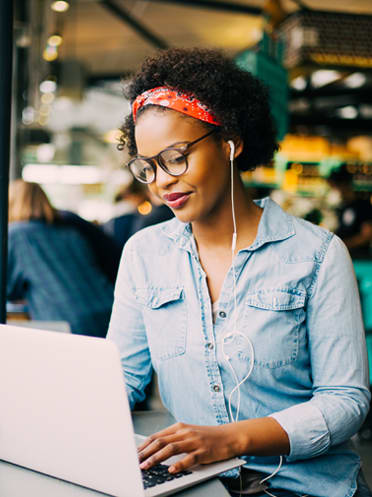 Flexible Online Classes
We understand the demands of balancing work, friends and family, and school can be challenging. That's why at University College, you can complete your program entirely online. Our online learning platform makes it easy to work anywhere at any time.
Featured faculty carousel
Accreditation
Higher Learning Commission
University College programs maintain the highest level of accreditation offered by The Higher Learning Commission, one of the regional accrediting bodies recognized by the federal government. The University of Denver and all of its academic programs are regionally accredited by this commission, and regional accreditation is the highest standard for universities in the United States.