Master's Concentration
Supply Chain Management
Become a problem solver using 21st century supply chain solutions! Build your end-to-end knowledge of supply chain management and forge invaluable connections to industry. In this master's degree concentration, you'll explore the six pillars of supply chain management (design, procurement, planning, manufacturing, logistics, and sustainability), cultivate strategies to solve supply chain issues, and connect supply chain with business. Working one-on-one with faculty and industry leaders, you'll gain hands-on experience identifying, planning, and executing real supply chain projects and customize content to your interests and professional experience.
At a Glance
---
U.S. News & World Report Rankings
Skills You'll Learn
---
Use the six pillars of supply chain management to identify and solve real supply chain problems
---
Diagnose and address future supply chain challenges
---
Identify the connections between supply chain and business, finance, and technology
Master of Science in Supply Chain Management requires completion of 48 credit hours (12 courses).
An elective may be chosen from among all courses in the Supply Chain Management program. You may also select courses from other University College graduate programs with approval from the academic director.
Your academic advisor will help you select electives that align with your career and personal goals, and your advisor will obtain any necessary approvals from the academic director.
Sample Schedule
Plan out your schedule and determine your preferred timeline for completing your master's degree—finish in as few as 18 months or take up to five years.
| Year 1 | Q1 | Q2 | Q3 | Q4 |
| --- | --- | --- | --- | --- |
| Classes | 1 | 2 | 1 | 2 |
| Year 2 | Q1 | Q2 | Q3 | Q4 |
| --- | --- | --- | --- | --- |
| Classes | 1 | 2 | 1 | 2 |
Take a Course Before You Apply
---
We know how important it is to get started when you're ready and that's why you can enroll in a course before you officially apply.
Career Outcomes
Predicted outcomes for graduates of Supply Chain Management
---
The demand for supply chain professionals exceeds supply by six to one, according to the Association for Supply Chain Management.
---
Harvard Business Review found U.S. supply chain employs 37% of the workforce and over 40 million people. These supply chain jobs have higher than average salaries and contribute to much of the innovative activity in the economy.
---
Disruptions to the supply chain during global events, such as the recent coronavirus pandemic, highlight the need for effective supply chain management and qualified practitioners in this field, according to Bloomberg.
Supply Chain Director Salary Salary: National Average
Get Ahead with Career Services
---
One-on-one career coaching and mock interviews
---
Job database dedicated to DU students and alumni
---
Résumé and cover letter guidance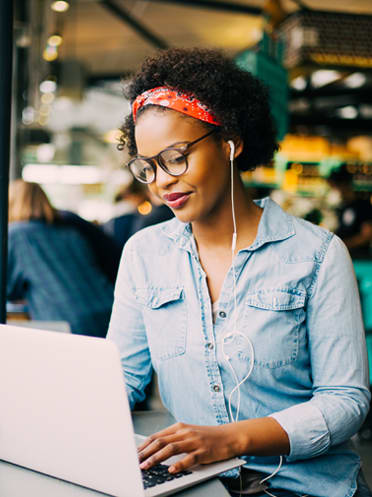 Flexible Online Classes
We understand the demands of balancing work, friends and family, and school can be challenging. That's why at University College, you can complete your program entirely online. Our online learning platform makes it easy to work anywhere at any time.
Accreditation
Higher Learning Commission
University College programs maintain the highest level of accreditation offered by The Higher Learning Commission, one of the regional accrediting bodies recognized by the federal government. The University of Denver and all of its academic programs are regionally accredited by this commission, and regional accreditation is the highest standard for universities in the United States.