Certificate
Global Issues
Learn to analyze contemporary global issues and their impact on work at the local level. In a time of rapid globalization and increasing cultural diversity, you'll learn to recognize connections between the local and the global, cultivating a nuanced approach to the impact of global change and multiculturalism in a variety of professional contexts.
At a Glance
---
U.S. News & World Report Rankings
Skills You'll Learn
---
Enhance professional practices through an understanding of global interconnectedness
---
Leverage cultural competency in professional environments
---
Analyze global events from a variety of perspectives and viewpoints
Certificate of Advanced Study in Global Issues requires completion of 24 credit hours (6 courses)
Electives may be chosen from among all courses in the Global Community Engagement program. You may also select courses from other University College graduate programs with approval from the academic director.
Your academic advisor will help you select electives that align with your career and personal goals, and your advisor will obtain any necessary approvals from the academic director.
Sample Schedule
Finish a graduate certificate in as few as six months or take up to a year. Choose your time to completion to get a better sense of what your schedule will look like during your certificate program. Note this sample schedule is for the six-course Certificate of Advanced Study.
| Year 1 | Q1 | Q2 | Q3 | Q4 |
| --- | --- | --- | --- | --- |
| Classes | 3 | 3 | 0 | 0 |
Take a Course Before You Apply
---
We know how important it is to get started when you're ready and that's why you can enroll in a course before you officially apply.
Career Outcomes
Predicted outcomes for graduates of Global Issues
---
Non-governmental organizations (NGOs), nonprofits, and charities continue to grow worldwide. According to a recent Global NGO Online Technology Report, there are 10 million NGOs worldwide, and there are 1.4 million NGOs in the U.S. that employ 11.4 million Americans.
---
More than 70% of the world's purchasing power is located outside of the United States, inspiring businesses to venture overseas, according to the U.S. Department of Commerce. Career openings continue to grow for professionals who possess sophisticated knowledge of timely global issues and trends and have the ability to work effectively across diverse organizational structures.
Job Titles
International Relations Specialist
Program Officer Salary: National Average
Get Ahead with Career Services
---
One-on-one career coaching and mock interviews
---
Job database dedicated to DU students and alumni
---
Résumé and cover letter guidance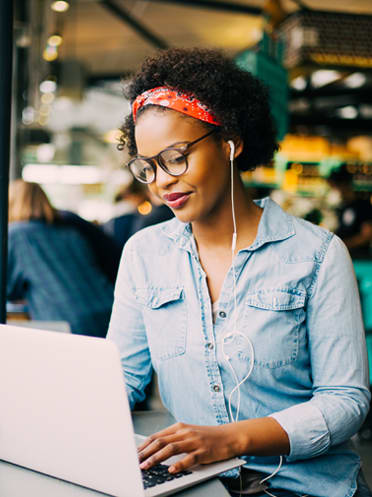 Flexible Online Classes
We understand the demands of balancing work, friends and family, and school can be challenging. That's why at University College, you can complete your program entirely online. Our online learning platform makes it easy to work anywhere at any time.
Accreditation
Higher Learning Commission
University College programs maintain the highest level of accreditation offered by The Higher Learning Commission, one of the regional accrediting bodies recognized by the federal government. The University of Denver and all of its academic programs are regionally accredited by this commission, and regional accreditation is the highest standard for universities in the United States.