Certificate
Professional Poetry Writing
Enhance your poetry writing skills as you journey toward becoming a published author of individual poems and collections of poetry. This certificate program prepares you to craft poetry that expresses your deepest insights in ways that move your audience. Refine your passion for writing poetry and ground that passion in the evolving creative tradition.
At a Glance
---
U.S. News & World Report Rankings
Skills You'll Learn
---
Identify and analyze key elements of poetry
---
Create poetry using knowledge of poetic fundamentals
---
Develop a professional presence in the poetry world
Certificate of Advanced Study in Professional Poetry Writing requires completion of 24 credit hours (6 courses)
Electives may be chosen from among all courses in the Professional Creative Writing program. You may also select courses from other University College graduate programs with approval from the academic director.
Your academic advisor will help you select electives that align with your career and personal goals, and your advisor will obtain any necessary approvals from the academic director.
Sample Schedule
Finish a graduate certificate in as few as six months or take up to a year. Choose your time to completion to get a better sense of what your schedule will look like during your certificate program. Note this sample schedule is for the six-course Certificate of Advanced Study.
| Year 1 | Q1 | Q2 | Q3 | Q4 |
| --- | --- | --- | --- | --- |
| Classes | 3 | 3 | 0 | 0 |
Take a Course Before You Apply
---
We know how important it is to get started when you're ready and that's why you can enroll in a course before you officially apply.
Career Outcomes
Predicted outcomes for graduates of Professional Poetry Writing
---
New revenue sources are on the rise for poets, as spoken word poetry and online poetry blogs continue to surge in popularity.
---
Writers and authors who adjust their work for online content and social media should have an advantage.
Writer and Author Salary: National Average
$61,820
(U.S. Bureau of Labor Statistics)
Get Ahead with Career Services
---
One-on-one career coaching and mock interviews
---
Job database dedicated to DU students and alumni
---
Résumé and cover letter guidance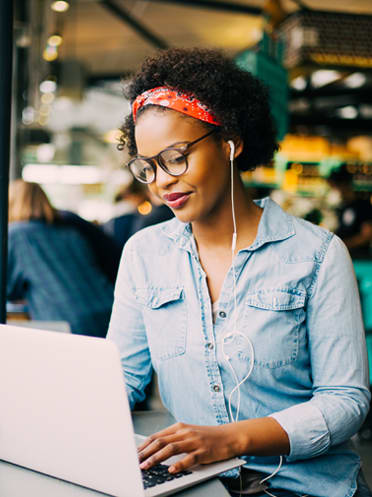 Flexible Online Classes
We understand the demands of balancing work, friends and family, and school can be challenging. That's why at University College, you can complete your program entirely online. Our online learning platform makes it easy to work anywhere at any time.
Featured faculty carousel
Accreditation
Higher Learning Commission
University College programs maintain the highest level of accreditation offered by The Higher Learning Commission, one of the regional accrediting bodies recognized by the federal government. The University of Denver and all of its academic programs are regionally accredited by this commission, and regional accreditation is the highest standard for universities in the United States.