Certificate
Supply Chain Management
Learn to efficiently manage the flow of products from raw material sourcing to manufacturing, transportation, and inventory management in the graduate certificate in Supply Chain Management. Explore the six pillars of supply chain management and learn how they intersect with other skillsets like logistics, IT, and financial planning. You'll work directly with faculty and industry leaders to create plans that deliver products in the most cost-effective, streamlined way possible.
At a Glance
---
U.S. News & World Report Rankings
Skills You'll Learn
---
Apply the six pillars of supply chain management to real-world issues
---
Analyze and develop sustainable systems for distributing a variety of products, including closed loop supply chain
---
Manage logistics and supply chain processes with cutting-edge technology
Specialized Graduate Certificate in Supply Chain Management requires completion of 16 credit hours (4 courses)
Sample Schedule
Finish a graduate certificate in as few as six months or take up to a year. Choose your time to completion to get a better sense of what your schedule will look like during your certificate program.
| Year 1 | Q1 | Q2 | Q3 | Q4 |
| --- | --- | --- | --- | --- |
| 4-Course Certificate Classes | 2 | 2 | 0 | 0 |
| 6-Course Certificate Classes | 3 | 3 | 0 | 0 |
Take a Course Before You Apply
---
We know how important it is to get started when you're ready and that's why you can enroll in a course before you officially apply.
Career Outcomes
Predicted outcomes for graduates of Supply Chain Management
---
The Association for Supply Chain Management reports the demand for supply chain professionals exceeds supply by six to one, with the U.S. Bureau of Labor Statistics anticipating the number of jobs in logistics will grow by 26%.
---
Harvard Business Review found U.S. supply chain employs 37% of the workforce and over 40 million people. These supply chain jobs have higher than average salaries and contribute to much of the innovative activity in the economy.
---
According to Supply Chain Management Review, one-third of organizations globally plan to make sustainability-related improvements to their supply chain due to pressures from customers and to unlock financial benefits.
Job Titles
Chief of Supply Chain Operations
Logistician Systems Support Manager
Transportation Management
Supply Chain Manager Salary: National Average
Get Ahead with Career Services
---
One-on-one career coaching and mock interviews
---
Job database dedicated to DU students and alumni
---
Résumé and cover letter guidance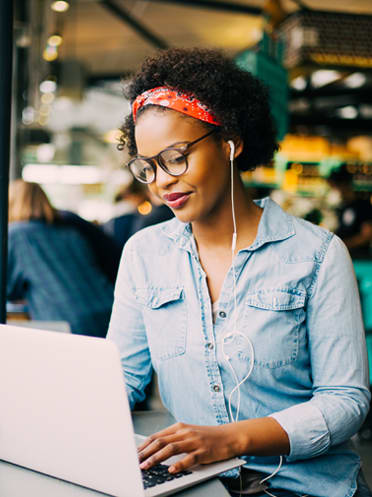 Flexible Online Classes
We understand the demands of balancing work, friends and family, and school can be challenging. That's why at University College, you can complete your program entirely online. Our online learning platform makes it easy to work anywhere at any time.
Accreditation
Higher Learning Commission
University College programs maintain the highest level of accreditation offered by The Higher Learning Commission, one of the regional accrediting bodies recognized by the federal government. The University of Denver and all of its academic programs are regionally accredited by this commission, and regional accreditation is the highest standard for universities in the United States.