Master's Concentration
Strategic Leadership in Healthcare Organizations
Position yourself to strategically lead a healthcare organization and understand how value, quality, and price intersect. You'll learn how to create and deliver on an organization's vision and goals—within budget—by exploring practice and system management, strategic planning, and change leadership. This program prepares you for the NAHQ Certified Professional in Healthcare Quality (CPHQ) accreditation exam.
At a Glance
---
U.S. News & World Report Rankings
Skills You'll Learn
---
Develop and implement strategic plans
---
Manage budgets, finances, and healthcare economics
---
Champion the value of healthy organizational culture in the successful healthcare management
MS in Healthcare Management with a concentration in Strategic Leadership in Healthcare Organizations requires completion of 48 credit hours (12 courses)
Electives may be chosen from among all courses in the Healthcare Management program. You may also select courses from other University College graduate programs with approval from the academic director.
Your academic advisor will help you select electives that align with your career and personal goals, and your advisor will obtain any necessary approvals from the academic director.
Sample Schedule
Plan out your schedule and determine your preferred timeline for completing your master's degree—finish in as few as 18 months or take up to five years.
| Year 1 | Q1 | Q2 | Q3 | Q4 |
| --- | --- | --- | --- | --- |
| Classes | 1 | 2 | 1 | 2 |
| Year 2 | Q1 | Q2 | Q3 | Q4 |
| --- | --- | --- | --- | --- |
| Classes | 1 | 2 | 1 | 2 |
Take a Course Before You Apply
---
We know how important it is to get started when you're ready and that's why you can enroll in a course before you officially apply.
Career Outcomes
Predicted outcomes for graduates of Strategic Leadership in Healthcare Organizations
---
Opportunities for healthcare professionals is projected to grow 19% through 2026, according to the Bureau of Labor Statistics. In fact, 25% of all new jobs created will be related to healthcare.
---
Health professionals will see growth is projected to grow in offices of health practitioners.
---
Demand for medical group practice management is expected to increase as medical group practices grow and become more complex.
Job Titles
Health Information Management Director
Program Management Analyst
Medical and Health Services Manager
Medical and Health Services Manager Salary: National Average
$101,005
(U.S. Bureau of Labor Statistics)
Get Ahead with Career Services
---
One-on-one career coaching and mock interviews
---
Job database dedicated to DU students and alumni
---
Résumé and cover letter guidance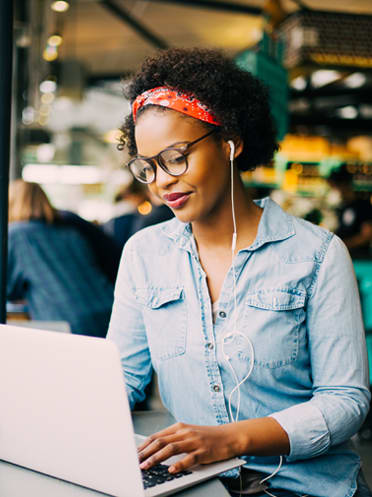 Flexible Online Classes
We understand the demands of balancing work, friends and family, and school can be challenging. That's why at University College, you can complete your program entirely online. Our online learning platform makes it easy to work anywhere at any time.
Advisory Board
Our programs our developed and updated with the input of advisory boards composed of industry leaders and employers. This ensures that you'll learn what employers are looking for, and gain the most current information with a view to future industry trends, connecting you to future success.
Robert Casanova
Performance Improvement Consultant
Holly Davis
Director of Medical Staff Services, Saint Joseph Hospital
John Dicola
Former Senior Vice President of Strategy and Business Development, Catholic Health Initiatives
Chris Hadley
Founder & President, Denver Medical Study Group
Evon Holladay
Former Vice President, Enterprise Intelligence
Edmond Toy
Director, Colorado Health Institute
Mary Anne Leach
Director, Office of eHealth Innovation, Governor's Office, State of Colorado
Mark Levine
Clinical Professor, the University of Colorado School of Medicine
Featured faculty carousel
Accreditation
Higher Learning Commission
University College programs maintain the highest level of accreditation offered by The Higher Learning Commission, one of the regional accrediting bodies recognized by the federal government. The University of Denver and all of its academic programs are regionally accredited by this commission, and regional accreditation is the highest standard for universities in the United States.