Master's Concentration
Software Design and Programming
Design, program, and develop effective web-based applications and software using best practices in security and quality assurance. Whether working in a traditional client-server architecture or more contemporary cloud-based architecture, you'll learn how the fundamental client-side and server-side constructs apply. Build skills in generating program code, creating database queries, and comparing integrated development environments.
At a Glance
---
U.S. News & World Report Rankings
Skills You'll Learn
---
Generate program code in languages such as C#, Java, Python, and PHP
---
Assess appropriate implementations of frameworks such as J2EE, .NET, and Ruby on Rails
---
Compare and contrast the features and benefits of IDEs such as Eclipse, NetBeans, and Visual Studio
MS in Information and Communications Technology with a concentration in Software Design and Programming requires completion of 48 credit hours (12 courses)
Electives may be chosen from among all courses in the Information and Communications Technology program. You may also select courses from other University College graduate programs with approval from the academic director.
Your academic advisor will help you select electives that align with your career and personal goals, and your advisor will obtain any necessary approvals from the academic director.
Sample Schedule
Plan out your schedule and determine your preferred timeline for completing your master's degree—finish in as few as 18 months or take up to five years.
| Year 1 | Q1 | Q2 | Q3 | Q4 |
| --- | --- | --- | --- | --- |
| Classes | 1 | 2 | 1 | 2 |
| Year 2 | Q1 | Q2 | Q3 | Q4 |
| --- | --- | --- | --- | --- |
| Classes | 1 | 2 | 1 | 2 |
Take a Course Before You Apply
---
We know how important it is to get started when you're ready and that's why you can enroll in a course before you officially apply.
Career Outcomes
Predicted outcomes for graduates of Software Design and Programming
---
Job growth for software developers is expected to grow much faster than the national average over the next decade. Growth in the software development field is projected to be around 24% through 2026, according to the U.S. Bureau of Labor Statistics.
---
The healthcare industry may see a higher demand for software developers as insurance and reinsurance carriers will need innovative software to manage new healthcare policy enrollments and administer existing policies.
Job Titles
Senior Software Design Engineer
Software Design Architect
Software Development Manager
Software Developers Salary: National Average
$101,790
(U.S. Bureau of Labor Statistics)
Get Ahead with Career Services
---
One-on-one career coaching and mock interviews
---
Job database dedicated to DU students and alumni
---
Résumé and cover letter guidance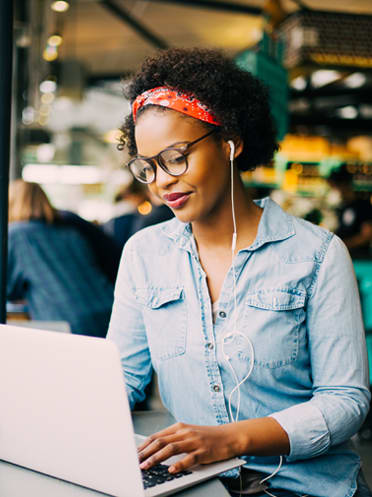 Flexible Online Classes
We understand the demands of balancing work, friends and family, and school can be challenging. That's why at University College, you can complete your program entirely online. Our online learning platform makes it easy to work anywhere at any time.
Featured faculty carousel
Accreditation
Higher Learning Commission
University College programs maintain the highest level of accreditation offered by The Higher Learning Commission, one of the regional accrediting bodies recognized by the federal government. The University of Denver and all of its academic programs are regionally accredited by this commission, and regional accreditation is the highest standard for universities in the United States.
The curriculum aligns with the Common Body of Knowledge for CISSP certification developed by the International Information Systems Security Certifications Consortium (ISC)². In addition, the concentration was developed in collaboration with the Colorado Springs and Denver chapters of the Information Security Systems Association (ISSA), and the courses have been mapped to the Committee on National Security Systems (CNSS) standards. The University of Denver has been designated by NSA/DHS as a National Center of Academic Excellence in Information Assurance/Cyber Defense Education.
Colorado Technology Association
The Colorado Technology Association represents technology leaders, professionals, companies, IT departments, government and legislative leaders, and industry advisors. CTA provides members with community, insight, connections and advocacy. Our industry development work spans public policy to education to leadership.
Project Management Institute
As a Registered Education Provider, University College has designed it's Project Management courses to parallel the Project Management Institute's (PMI*) "Project Management Body of Knowledge" (PMBOK* Guide).
Communications Technology Professionals
CTP is a non-profit, communications technology organization that focuses on promoting growth, innovation and leadership of communications companies and individuals in Colorado.